We manage projects, so you can manage your business.
When your business needs creative input and the implementation of those great ideas, Crayon Creative will
define, design & deliver.
Contact Us
What can we do for..
You have projects that must be done but you don't have the staff, time or skills to allocate to them? We do!!
Our focus is on doing brilliant work and working with fabulous people. Between what we know and who we know we can take your project and get it done.
Utilising our skills, dedication and flair you will have a team focused on getting your project done...done really well!
Our Solutions
Brand
Development
Do you stand out in a crowded room? We do! Your business needs a distinctive personality. We can help your Brand narrate its story across visual tools such as logo, signage and uniforms through to the core values that are part of your training process.
Interior
Design
Great Interior design is like the perfect accessory to an outfit. It is the exclamation mark for your business. We are passionate about great design! From concept through to completion we can fully manage your businesses refurbishment or new fitout.
Event
Management
Customer or Staff Events and Trade shows can be vital but very draining occasions in your business calendar. We love space planning and organising logistics and delivering a dynamic brand experience getting your business noticed and remembered.
Business
Development
We partner with businesses that we believe in, brands that inspire us and companies that want to increase their impact. We can work to pursue strategic opportunities for you, cultivate partnerships and identify new markets for your products or services.
Content
Creation
From writing text for your website to arranging a photoshoot, we understand that the words and images you use are vital to the way your business is perceived. Everything we do is driven by insight and focused on communicating your brands best assets.
Project
Management
Otherwise known as "The Person getting the Job done". We can take your vision or idea on board, work with you to draw up a feasible plan and manage the process to deliver what you need without you and your staff being distracted from your roles.
What are we all about?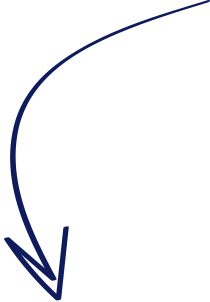 We know that you have plenty of choice when it comes to a business to partner with but we are confident that you won't find a company like ours.


We love customers who have a vision for their business and need minds as focused as theirs to get the job done.
Sectors we work with
Hospitality
Brand Identity & Consistency
Interior Design
Bedroom Refurbishment
Staff Presentation & Training
Internal & External Events
Corporate
Personalisation
Interior Design
Secret Shopping
Brand Consistency
Product Mix Selection
Customer Events
Retail
Space planning
Interior Design
Trade Shows
Brand Message Consistency
Staff & Product Events
Great companies we have worked for and with